---
1425 West Southern Avenue, Suite 10A
,
Tempe, Arizona

,

United States

Leaders Embrace Knowledge, Achieve Goals, & Dream Big (LEAD)
LEAD is free out-of-school time (OST) enrichment program designed to develop strong peer leaders among program participants (7th – 8th grade), along-side the support of a caring, supportive adult mentor.  The goals of LEAD are:
To develop strong Peer leaders
To create a strong peer leadership team
To improve self-efficacy among youth participants
To improve school attendance and participation
Free to participants, LEAD is offered two hours, once a week for up to 15 youth at each partner location across the Valley.
Do you have 2 hours, once a week to make a difference in a child's life?
Days and Times: Monday – Friday 9am – 4pm
The LEAD program relies on trained, caring adults from the community to support youth in need of positive adult relationships, helping to reestablish trust, build resiliency among youth, and create a new concept of self, others, and their future.  Through adult mentorship, Future for KIDS strives to grow effective peer to peer mentorship to strengthen youth's confidence and resiliency by helping them cultivate their own moral principles, as well as fostering their own unique leadership potential. The ripple effect is this:

Mission, Vision & Values
Future for KIDS Mission is to provide mentor driven out-of-school time programs and camps that focus on academics, athletics, and ethics to improve the lives of youth who face adversity.
Future for KIDS Vision is that all children have the resources for a bright future.
Future for KIDS Values…
• Education: We encourage life-long learning
• Excellence: We are committed to upholding excellent program service to benefit the children in our community
• Diversity: We embrace diversity in all of its dimensions recognizing that mutual respect for individuality and the inclusion of all are vital for both personal and organizational success
• Integrity: We hold high standards of character and integrity as the foundations upon which the organization is built
• Healthy living: We promote a commitment to mental, physical and emotional wellness
Future for KIDS is an organization recognized for excellence and innovation committed to creating brighter futures for our communities most vulnerable youth.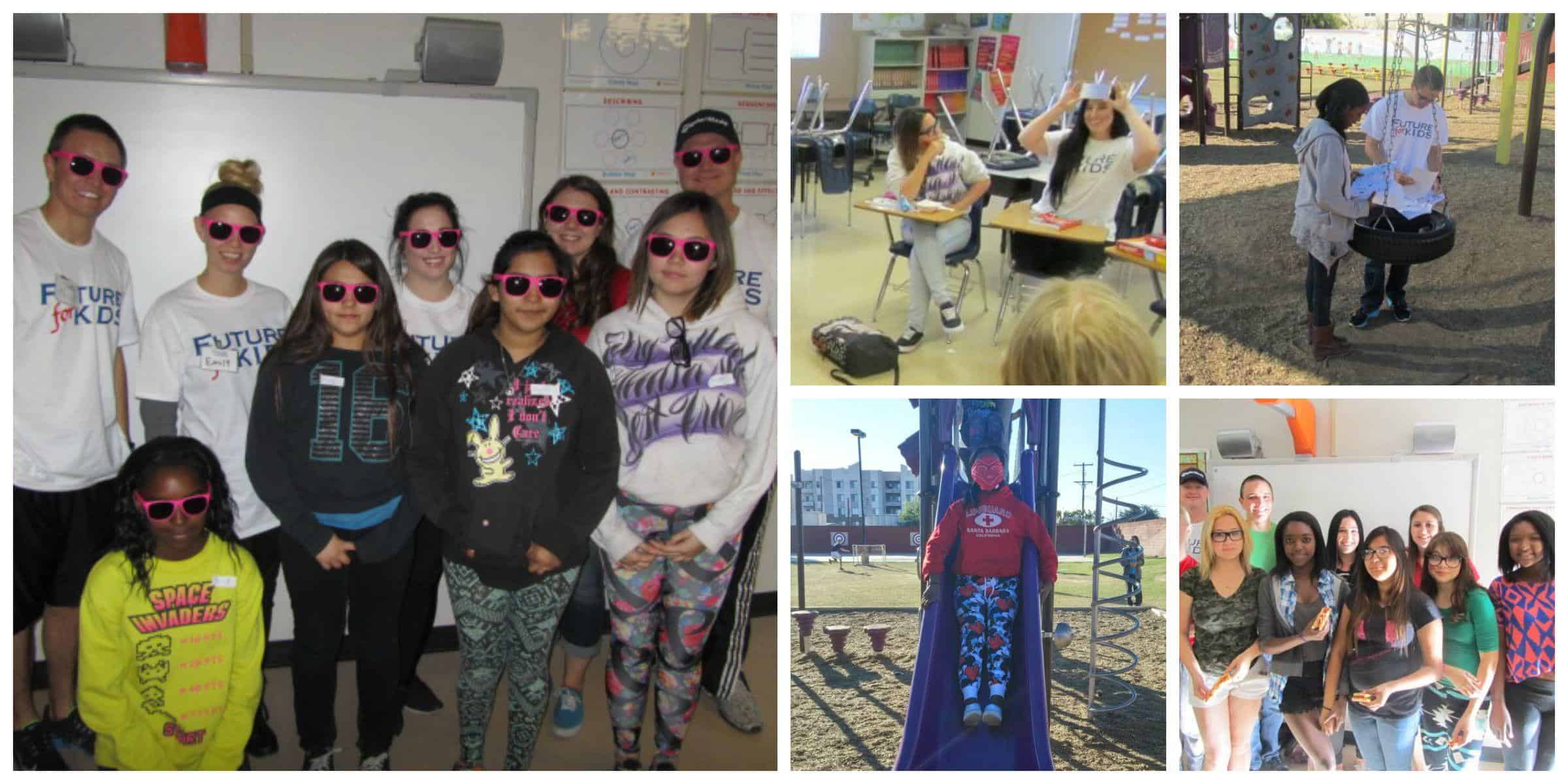 *All volunteers are required to successfully complete:
Background Check
Must be at least 18
Orientation or Training
2 hours on Thursdays 3:15 pm – 5:15 pm
Application and Interview