MARTIN LUTHER KING JR. DAY OF SERVICE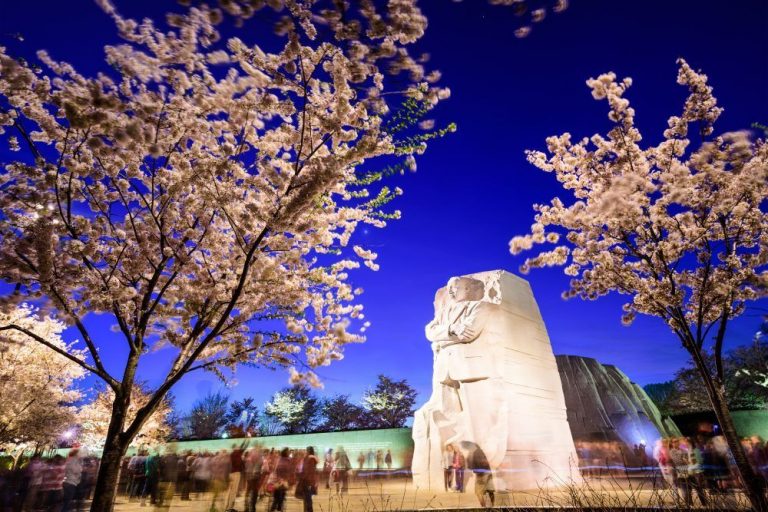 DAY ON, NOT A DAY OFF!
The Martin Luther King Jr. Day of Service is a way to transform Dr. King's life and teachings into community service that helps empower and strengthen local communities. We provide tools and resources for organizations and individuals to become engaged in service activities to honor Martin Luther King Jr. on the federal holiday, including grants to organizations to support volunteer projects across a state or throughout a multi-state area. Please see the opportunities below to see how you can get involved.
Visit Volunteer To Serve toolkits for more information on how you can get involved and make the King Day of Service, "A Day On, Not a Day Off!"
WHAT IS THE MLK DAY OF SERVICE?
Dr. Martin Luther King Jr. once said, "Life's most persistent and urgent question is: 'What are you doing for others?'"
Each year, Americans across the country answer that question by coming together on the King Holiday to serve their neighbors and communities.
PLAN YOUR MLK DAY OF SERVICE
Plan with Toolkits
MLK Day is a chance to start the year off right by making an impact in your community. Use the Toolkits to plan for the Day of Service. Learn more >>
SERVE
Join the hundreds of thousands of people who serve on MLK Day and throughout the year. Find a project in your community or register your own project so that volunteers can find it.
IMPACT
What are your plans for MLK Day? Share your plans and share your project's impact after MLK Day.
The MLK Day of Service inspired hundreds of thousands of Americans to come together to make 2017 the start of a Year of Citizen Action.
If you were one of the citizens taking action, we hope you are as equally inspired to continue serving in your community. Take a look at what we all accomplished together.
Citizens in all 50 states delivered meals, refurbished schools and community centers, and collected food and clothing. Volunteers also recruited mentors, supported job-seekers, built homes and provided other services for veterans and military families, and helped citizens improve their financial literacy skills.
You can find out ways to stay involved with helping your community: