THE GREATER PURPOSE PROJECT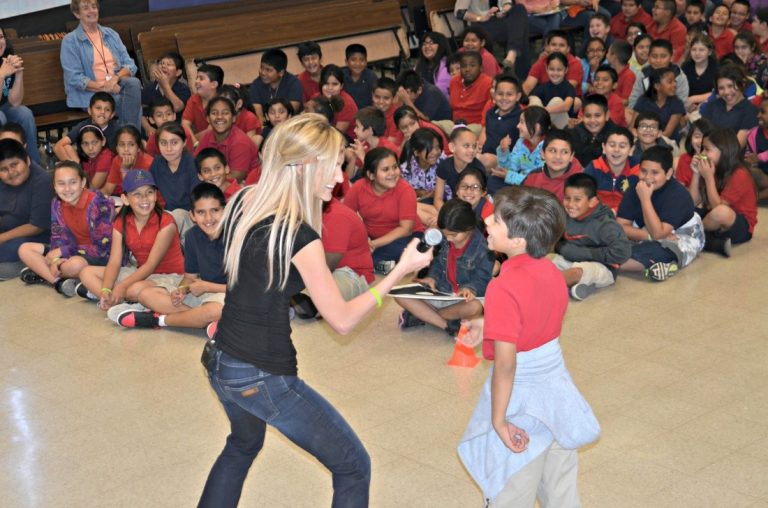 Inspiring students to overcome obstacles, be real-life super heroes, and discover their greater purpose in the process
The Greater Purpose Project inspires people of all ages, ethnicities and backrounds from all corners of the globe to discover how they can use their talents and differences as a GREATER PURPOSE to help others.
Achieving their mission through the #GPP SCHOOL HEROES TOUR, a multi-faceted and engaging experience to inspire students to believe that they can make a positive difference in the world, be a real-life super hero, and achieve all goals they set in life.
 #GPP's SUPERHERO SQUAD teams up with positive celebrity role models (Olympic athletes, professional athletes, musicians, etc.) to inspire students to use their talents (AKA super powers) to create a SUPERHERO SERVICE PROJECT that benefits a local or global cause. After students complete the SUPERHERO SERVICE PROJECT, #GPP throws a "get out of your chair, wave your hands in the air" interactive SUPERHERO assembly to celebrate! (This program is available for (elementary- high school.)
Make An Impact
It is not everyday you get to see true inspiration in action.
Each year volunteers donate their time and talent to help The Greater Purpose Project achieve their mission of addressing the needs of the #GPP School Heros Tour.
WAYS TO CONTRIBUTE
Sign up your school now!
Just email, contact@volunteertoserve.org/
Every donation matters. Every donation counts.